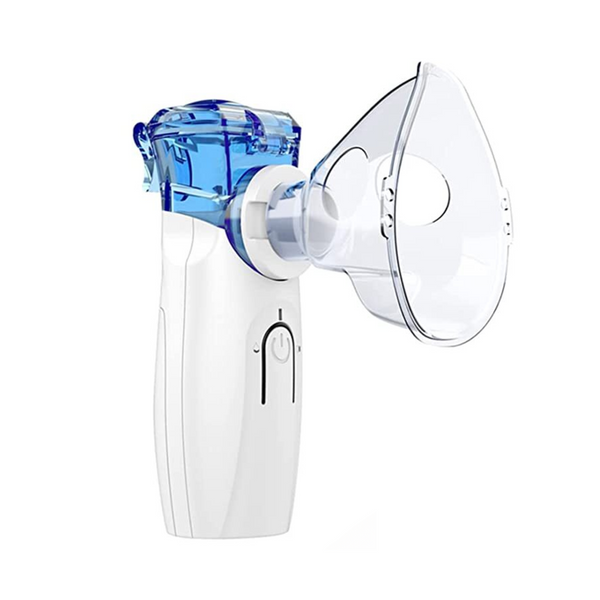 It's as easy as breathing!
Introducing the hand-held, battery-operated Nebulizer. It's simple and easy to use.

This Nebulizer comes in a size small enough to take with you across town, out of state, or overseas without lugging around bulky and hard-to-carry equipment.Nebulizers have the advantage of being used for all age groups and are an excellent choice if you lead a busy lifestyle and are not always at home for nebulizer treatments.
See and feel the mist of medication.
Medicines that you swallow have to first be broken down by the digestive system. Then it has to enter the bloodstream and circulate until it reaches the part of the body actually in need of the medicine. In contrast, a medicine taken by a nebulizer bypasses the digestive system and the bloodstream, going immediately to the airways.
They're also helpful when you have trouble using an asthma inhaler or need a large dose of an inhaled medication. You can use nebulizers with a variety of medications, helping to control asthma symptoms, relief, and for Quinton benefits.
Have peace of mind of experiencing the quick results that come from a nebulizer, and you'll be able to sleep at night knowing that relief from a respiratory emergency is only a few minutes away.
Before deciding whether using a nebulizer is right for you, discuss your condition and medical needs with your healthcare provider.