My name has been associated with the best-researched data in holistic medicine for over 40 years. I am proud to have been at the leading edge.
In all that time, I have resisted the urge to produce my own products for consumption, being satisfied merely to point my readers in the direction of good stuff!
But there are certain gaps in the market where I feel there could be great things to offer. Since I am among the most knowledgeable MDs around, I finally made the fateful decision that I would manufacture and supply them.
I'm avoiding really obvious supplements, such as vitamins and minerals. You can find these anywhere and everywhere. For years I've recommended products by friends and I shall go on doing so.
No, my idea was to create a very special, even unique, range of health products that my readers can confidently associate with good health practices, current science, maximum quality and prices that reflect a desire to do good in the world.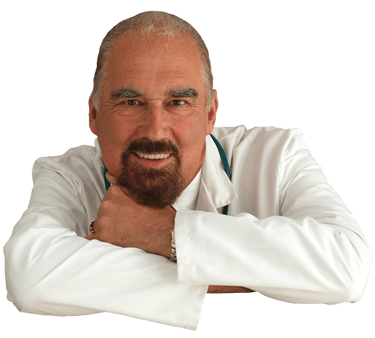 My idea gave birth to my Dr. Keith's Own Chocolate Cream protein shake!  It's the first flavor in my line, (soon to be followed by Vanilla and Strawberry) formulated with the best, up-to-the minute science. So up to the minute, it incorporates amazing science published only last month (April 2016)!
My scientifically validated protein meal replacements will enable you to feel good, lose weight and live healthier for longer. Good science and my reputation as a knowledgeable cutting-edge expert will tell you I am usually right. You wouldn't expect any less from me!
Two Critical Aging Problems That My Protein Drink Solves & Whey Protein Health Benefits
We know that insulin resistance and blood glucose levels are among the most sensitive indicators of aging and early death that we have. YOU NEED TO GET YOUR BLOOD SUGAR FIRMLY UNDER CONTROL, RIGHT FROM THE MOMENT YOU WAKE.
To encourage you, a study from Israel just made public (April 1st, 2016!) has demonstrated conclusively that a large breakfast containing whey protein controls blood sugar so well for the day that it can help manage Type 2 diabetes.
According to lead study author Daniela Jakubowicz, MD, professor of medicine at Tel Aviv University, "A high-calorie protein breakfast, medium-sized lunch and small dinner is a proven successful strategy for weight loss, improved satiety and reduced glucose spikes throughout the day in people with obesity and Type 2 diabetes."
It depends what protein source, of course. "Whey protein powder, which is a byproduct of milk during cheese production, induced greater satiety and reduction of glucose spikes after meals compared to other protein sources, such as eggs, soy or tuna," Jakubowicz said. See, I'm right again!
Jakubowicz and her colleagues investigated overweight and obese people with Type 2 diabetes, to see whether whey protein for breakfast is more effective than other proteins for weight loss, satiety and reduction of glucose spikes and HbA1C (a monitor of blood glucose control).
For 23 months, overweight and obese participants with Type 2 diabetes were assigned to one of three diets, each containing identical calories. All participants ate a large breakfast, medium-sized lunch and small dinner, but the breakfast composition, amount and source of proteins differed among the groups.
One group ate breakfast containing mostly whey protein such as whey protein shakes, the second group ate breakfast containing other proteins including eggs, soy and tuna, and the third ate breakfast high in carbohydrates or starch.
After 12 weeks, the group on whey protein lost the most weight: 7.6 kg (16.7 pounds), compared to 6.1 kg (13.4 pounds) for those on the other proteins, and 3.1 kg (6.8 pounds) for those in the carbohydrate group.
[those who took the whey protein drinks lost more than double those on carbo breakfasts]
Whey protein diet participants were more satiated and less hungry throughout the day, with lower glucose spikes after meals compared to the other two diets, and their HbA1C also decreased more than with the other two diets.
It's a no brainer.
The benefits of whey protein shakes are the way to go (no pun!)
Thing is, whey protein suppresses the hunger hormone ghrelin. Nothing better for losing weight than blocking the hunger signals, using natural pathways.
A whey protein drink is easily prepared and provides the advantages of a high-protein breakfast on weight loss, reduction of hunger, glucose spikes and HbA1c," Jakubowicz said.
Just choose a really delicious meal replacement drink that tastes really good and has many other health benefits than just the protein source.
That would be my Dr. Keith's Own whey protein meal replacement shakes. It comes in 3 flavors: chocolate, vanilla and strawberry. We are starting this week with the release of the chocolate cream protein shake. You'll love it!
It tastes heavenly, satisfies chocolate cravings, comes in at about 100 – 180 calories (depending on how much you serve) and is healthy as hell… as in: No GMO, No rBGH, No Casein, No milk fats, No trans-fats, No lactose, No soya, No sugar and nothing artificial plus probiotics, digestive enzymes and a helpful panel of 18 vitamins and minerals. These are the purest ingredients I could find anywhere.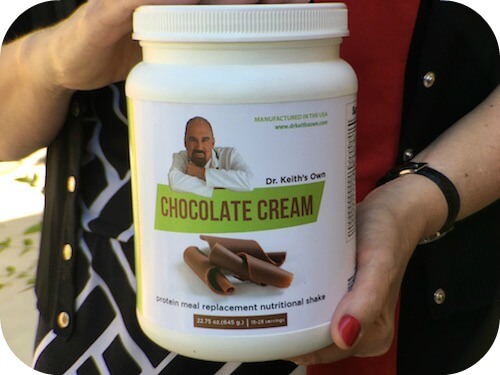 I am offering only the very best for you. It's a whole new lifestyle: healthy, slim, less aging, more energy and that magic flavor… chocolate!
Click here to keep reading or get some NOW!
I even made a video for you to show you how it easy it is to make and how I enjoy my shake! Go here to watch it >>
---

Reference: [The study results presented Friday, April 1, at ENDO 2016, the annual meeting of the Endocrine Society, in Boston]
Disclaimer: These statements have not been evaluated by the Food and Drug Administration. This product is not intended to diagnose, treat, cure, or prevent any disease. The products offered on this site are not intended to diagnose, treat, cure or prevent any disease. You should always ask your doctor before using any products.
The post Discover My Super Protein Drink & Whey Protein Health Benefits appeared first on Dr. Keith Scott-Mumby.