In what to me is the most EXTREME example of orthodox medical arrogance, the famous (now infamous) Mayo Clinic tried to bolster its income by refusing to let the patient leave, into her parents care. Ignoring the rights of the patient and her parents, they contemptuously refused a transfer (they lose income), after the parents and the girl herself made it clear they were not happy with what was happening at the Mayo.
Instead the parents hatched a plot to allow their daughter to "escape" her incarceration (this is not a psychiatric hospital, remember, where people can be forcibly admitted against their will). They succeeded in getting her to a car—but not without screaming Mayo nursing staff trying to drag her back.
When the finally family got their daughter off the premises, the next outrageous act of the prison (sorry, hospital) was to call the police and claim there had been a patient abduction! It's so outrageous, so unreal, so infinitely far from the medicine I grew up with, you have to wonder: where will it all end?
We know that Big Pharma and its systems wants the population to be turned over to its grasping control—for life. Big Pharma was started by the Nazis, after all (heck, one of the first executives of Bayer was a Nazi who escaped being hung for his crimes against humanity. Fritz ter Meer, found guilty of slavery and mass murder at Auschwitz, served only seven years in prison and then became Chairman of the Board at Bayer in 1956!)
So we shouldn't be surprised maybe.
But what about the law? Don't we have our entitlement to freedom? Doesn't the US constitution guarantee that? How can a hospital kidnap and literally inter a patient against her will and that of her family?
It makes me shudder.
The family had rightly suspected that the clinic was attempting to get control of her and appoint a guardian, to keep her in hospital, even though she was an adult! It turns out they were right.
OK, Some Details, According To CNN Yesterday:
The patient's name is Alyssa Gilderhus.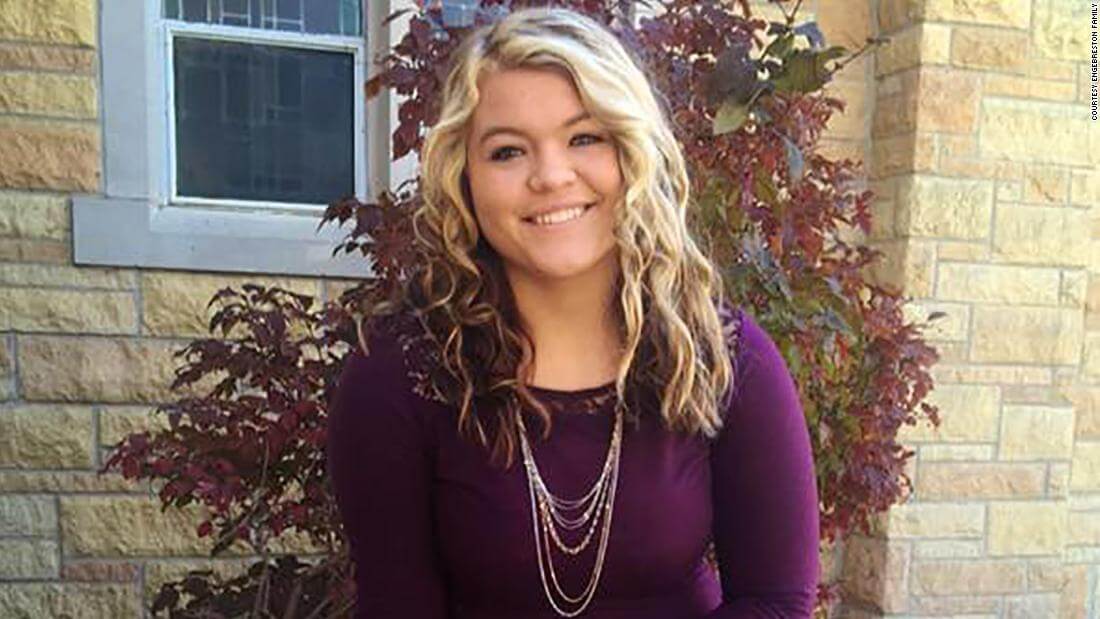 Pretty Alyssa Gilderhus, before her aneurysm
She was admitted to the Mayo after a disastrous aneurysm rupture. There seems little question that the hospital was instrumental in saving her life. But does that mean they now own her, as a cash cow property?
Alyssa and her family say she wasn't abducted from the Mayo Clinic in February 2017—rather, she escaped. They say the hospital was keeping her there against her will—that Mayo "medically kidnapped" her.
Unhappy with the care she was receiving at Mayo, they say, they repeatedly asked for her to be transferred to another hospital. But the Mayo refused.
According to police, Mayo officials had a different plan for Alyssa: They had asked the county for assistance in "gaining guardianship of Alyssa," even though she was an adult.
"From my 25 years of experience, a judge is going to say, 'why isn't the family the first and best choice here?' and it had better be a good reason," said Robert McLeod, an adjunct professor at the Mitchell Hamline School of Law in Saint Paul, Minnesota, who helped the state legislature draft its guardianship laws.
"It's confusing to me why this went off the rails so horribly," said Richard Saver,?a professor at the University of North Carolina School of Law, who at CNN's request reviewed medical and legal documents that the family and law enforcement officials provided to CNN.
Not The Surgeons
"Mayo neurosurgeons saved her life," added her mother. "We'll be grateful to them forever."
Although all had gone smoothly on the neurology floor, the family got into conflict with the rehab staff almost immediately.
So what caused the flare up? After-care doctors wanted to take Alyssa off oxycodone, an opioid painkiller that the neurology doctors had prescribed for pain after surgery. Her most recent surgery — the fourth in one month — had been just a few days before.
"She'd lay in bed with tears coming out of her eyes because she was in so much pain," her stepfather said.
Many medical authorities, including the Mayo Clinic's own website, say opioids are critical for post-surgical pain management.
So that puts the clinic staff way out of order. Nobody likes opioids. But they do have a place in post-surgical management. To take her off the drugs flies in the face of the clinic's own published protocol is thus is worse than incompetence: it's into the realm of clinical negligence and incompetence.
Growing tensions led to the arrogant social staffers kicking out Alyssa's Mum Amber.
Mother Amber says that as she approached the office at the appointed time for a scheduled meeting, a man she'd never seen was standing in the office doorway. She said he saw her coming and went into the office and shut the door.
Amber listened through the door. She says that, as she suspected, the man and the social worker were talking about her family.
"I proceeded to open the door and say, 'Since you're talking about my family, I think it's only appropriate that I would be here also, to be included in the conversation,' " she remembers.
She says the man puffed out his chest and stepped toward her, and she took a backward step into the hall. The man, who Amber later learned was a physician, demanded that she leave.
She says the man told her, "I run this whole rehab unit. Do you understand me?"
Amber describes the doctor as "intensely aggressive."
She replied to him, she says, with similar aggression and frustration: "I need to talk to you. Do you understand me?"
Alyssa's parents say they later asked the doctor whether they could speak with a patient advocate.
"He said, 'There is no patient advocate,' and walked away," Amber said.
About an hour later after this, allegedly, the same doctor, the social worker and a nurse approached the family. They were accompanied by three security guards.
"[The doctor] said to me, 'You are not allowed to participate in Alyssa's care. You are not allowed on Mayo property. You will be escorted off the premises right now,' " Amber remembers.
CNN reached out to this doctor and other staff members involved in Alyssa's care but did not receive responses.
Attempt To Paint The Mother As A Mental Case
A Mayo social worker later told the police that that Alyssa "cannot make decisions for herself" and that her mother couldn't care for her "because Amber has mental health issues."
The social worker (obviously with her own mental health issues) admitted "there was no formal diagnosis" for Amber (meaning there is no medical history or basis for this outrageous libel). But we have been used to this for years: incompetent, dangerous and under-performing social workers taking on the role of God, Attorney General and Surgeon General. Apparently, they need to formal tests: their word is law, even though they have few or no medical qualifications (true!)
A County Adult Protective Services official told police that, "Mayo was requesting [assistance] in gaining guardianship of Alyssa because they were concerned for the mother's mental health and the medical decisions that were being made for Alyssa."
But something didn't quite make sense to John Sherwin, captain of investigations for the Rochester Police Department.
If Alyssa couldn't make decisions for herself, as the social worker had said, and if she needed a legal guardian appointed for her, then who had been making decisions for her while she was in the hospital?
When police asked that question of Mayo staffers, they replied that Alyssa had been making her own medical decisions.
"When doctors were consulting with her in regards to her medical care, they weren't doing so through a guardian or someone that had been appointed by the courts. It was in direct contact with the patient," Sherwin said.
He said it became clear to investigators that Alyssa "in fact could make decisions on her own"—including the decision to leave the hospital against medical advice. The social worker was simply lying, to cover their tracks [my comment, not Sherwin's].
"There was no abduction. This was done under her own will," Sherwin said. "You had a patient that left the hospital under their own planning."
Ends!
So What Finally Happened?
Alyssa and her family went on the run, literally, with the police searching for them. Mayo was asserting that Alyssa's condition was dangerous and she should be re-captured, "for her own good."
But less than 12 hours after leaving Mayo, she and her parents arrived at the emergency room for Sanford Medical Center in Sioux Falls, a teaching hospital for the University of South Dakota.
They explained openly to Sanford doctors that she'd had a ruptured aneurysm and left the Mayo against medical advice, according to medical records from that emergency room visit.
The Sanford doctors disagreed with the Mayo doctors on two crucial points…
Although Mayo doctors had insisted that Alyssa needed to be in the hospital, the Sanford doctors came to the opposite conclusion: They prescribed Alyssa medications, gave instructions for her to follow up with a doctor and told her she could go home.
Mayo had determined that Alyssa lacked the mental capacity to make her own decisions. The Sanford doctors again came to the opposite conclusion: They allowed her to make her own decisions and sign her own forms consenting to treatment.
When police learned that a hospital had cleared Alyssa to go home, they stepped aside.
"If a doctor at another facility says she's fine and comes up with a second opinion, that kind of takes the law out of it," said Chris Vasvick, a Martin County sheriff's deputy. "That's one doctor's opinion against another, and that doesn't have anything to do with law enforcement at all."
Sherwin, the Rochester detective, agreed.
Trying To Slip Out Of Responsibility
Did the Mayo put its house in order from this point? Nah.
A spokeswoman for the Mayo Clinic said hospital officials would be willing to answer CNN's questions if Alyssa signed a privacy release form giving them permission to discuss her case publicly with CNN. The spokeswoman, Ginger Plumbo, supplied that form to CNN.
Alyssa signed the form, but Plumbo was a feckless cheat and subsequently declined to answer CNN's questions on the record, despite her undertaking to do so.
Instead, she provided a statement, which said in part, "We will not address these questionable allegations or publicly share the facts of this complex situation, because we do not believe it's in the best interest of the patient and the family. …"
What she really meant, of course, was that it was not in the Mayo's best interests.
To finish, here's Alyssa with her caring parents, in good shape, despite the Mayo's attempted kidnapping…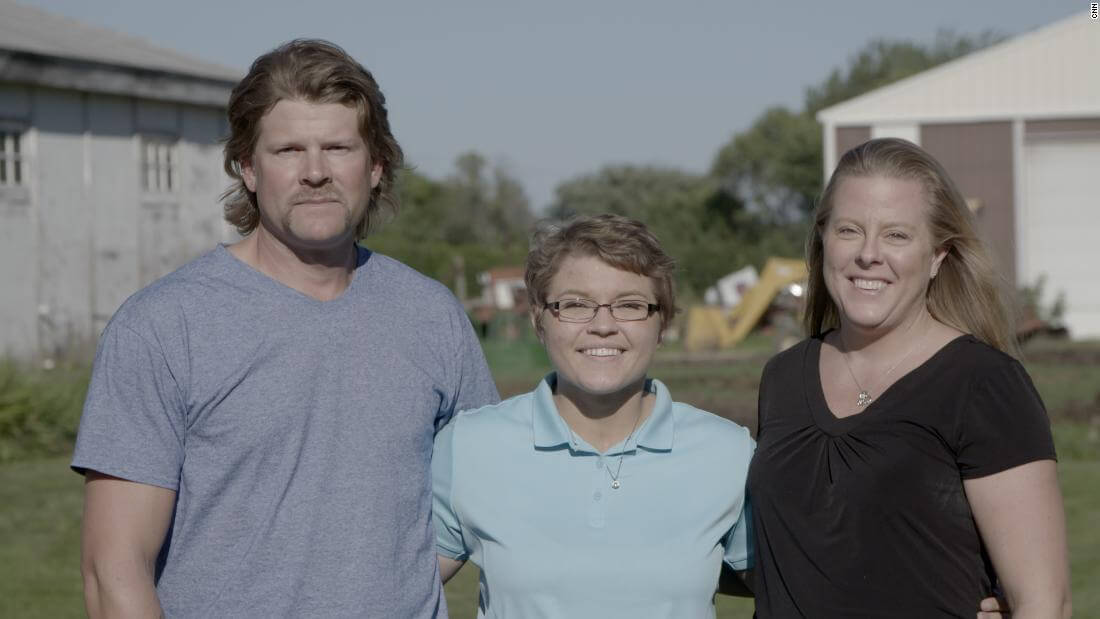 The whole thing still gives me the creeps.
The post Mayo Clinic Attempts to Kidnap A Teen Girl appeared first on Alternative Doctor Dev Site.