Lowering calories and feeling great never tasted so good!
Last week saw the launch of my new line of Dr. Keith's Own nutritional drinks. We went out with the chocolate (Yum!) But now we have brought on stream the vanilla (my favorite) and strawberry. These shakes are just about the tastiest and healthiest protein foods ever.
A lot of thought went into the creation of these formulas. The idea was to get them the very BEST that's available on the market. I think I've done it!
Here's the action in a few paragraphs:
Keith's Shakes are made of all natural ingredients and no synthetic ingredients whatsoever. Dr. Keith's Shakes have ZERO sugar and yet is naturally sweet.  Most shakes and proceeded foods have a very high level of added sugar including high fructose corn syrup.
You'll be thrilled with the high quality fats (omega-3s) as well as the lack of bad fats in Dr. Keith's Shakes.
Keith's Shakes have nearly 400% more fiber than any other shakes.
Keith's Shakes have 20 grams of the highest quality and healthiest protein available.
Keith's Shakes contain digestive enzymes and probiotics.
What you've got is a scientifically formulated meal replacement, with bags of extra nutrients. But the plan, really, from the start was to have them taste great. Yes, in a way, tasting wonderful was top of my list. Because if people don't like the taste, people don't drink them!
The second requirement was that they are made from fine, natural ingredients.
Yes these are organic formulas. Somebody asked me that but what's the difference? Organic is something we try for but with Chinese industrial pollution streaming through the atmosphere, polluting the whole globe (hey, we do our share of that too), what does organic really mean? Not a lot. It means great care was taken. It's a banner to ask for more money. But in the end, you can't guarantee something is totally free of environmental contamination. It drops from the sky in the form of polluted rain (just being honest here, not like most manufacturers).
All I can tell you is, there are no detectable amounts of pollutants.
How Else Have I Made It The Healthiest Protein?
Apart from the taste and using only natural ingredients, with added vitamins and minerals, I've also stoked these up with some good extras you won't get in anyone else's shakes. There's a whole range of amino acids, as listed below.
I also put in probiotics—and fiber, to act as prebiotics. There is more than triple the fiber in my shakes than most other formulas. So what? Fiber acts as a prebiotic; that helps your probiotics flourish and in fact helps your entire bowel flora.
Also important is that fiber creates satiety (that nice "full" feeling). Adding lots of it means that you are less likely to want to eat anything else. This is a meal replacement, after all (180 calories for 2 full scoops—but I enjoy just one scoop: less than 100 calories!)
Amino acids in my meal replacement shakes:
Alanine 1.1g
Arginine 0.55g
Aspartic Acid 2.1g
Cystine 0.55g
Glutamic Acid 3.4g
Glycine 0.36g
Histidine 0.44g
Isolaucine 1.1g
Leucine 2.1g
Lysine 2.14g
Methionine 0.42g
Phenylalanine 0.68g
Proline 1.22g
Serine 1.2g
Theronine 1.31g
Tryptophan 0.3g
Tyrosine 0.49g
Valine 1.2g
I put extra lysine, because low lysine levels may cause excessive fatigue, leading to difficulty in remaining focused or attentive during your normal daily activities. Low lysine may also lead to unusual mood changes, such as irritability, agitation or poor concentration. Mood-related changes may negatively affect your relationships with family, friends or colleagues.
There's also extra leucine. That increases athletic performance and muscle strength, says the Memorial Sloan Kettering Cancer Center. That's something we all need as we get older. Who wants to be doddery and decrepit? Not us Boomers!
But I put most of glutamate. Glutamate is a key compound in cellular metabolism. Glutamate is also a neurotransmitter, which makes it one of the most abundant molecules in the brain. It may also (as I believe) block the effects of monosodium glutamate, that nobody wants).
The Best Part… No Sugar
There's no sugar, as you will see. I've substituted xylitol and stevia. Neither of these turn to glucose or fructose, so that means… ZERO GLYCEMIC INDEX. Absolutely no effect on blood sugar metabolism—or rather there is, which is to keep it stable and low—exactly what diabetics need.
Personally, I find stevia too sweet. I've not used much here. Better to accustom your palate to less sweet taste.
Having said that, you'll be surprised how creamy and sweet these shakes are. Certainly much sweeter than any fruit you care to add!
Xylitol, I like a lot. I use it in my remarkable "Doctor's Chocolate" formula too. It has a little "side-effect" which I like—it acts as a laxative! If you are trying to lose weight, that's great.
However, at the levels consumed in my shakes, I doubt you will notice any real change in bowel habit.
Digestive Enzymes
I wish something like this could have been around back in the 1980s and 90s. We went to a lot of trouble getting patients with leaky gut, etc. to take digestive enzyme supplements.
It was part of the problem of leaky gut that food stuffs were not being digested properly and getting into the bloodstream. There to peptides, as we call, them were able to set up food allergy reactions. Better digested, the molecules are smaller and cause little or no allergic reaction.
Lastly The Protein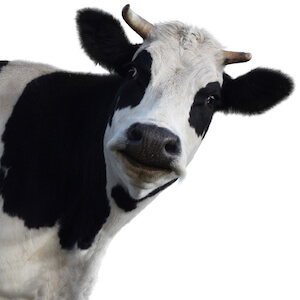 It's widely recognized that whey is one of the most nutritious forms of protein we can get. Cows from the South Island of New Zealand are famous the world over for being raised big-time organic, free range and basically "happy cows"!
So much so that there is a lively market in their products, notably colostrum and whey powder. That makes it expensive to buy there (some manufacturers use cheaper alternatives, like whey from Swedish cows, just to save money). But I wanted the best—the very best—since the whey is pivotal.
Yet my protein meal replacements shakes are cheaper than almost all the others. Maybe too cheap! Better get some now… today, before I'm forced to raise the price.
You can read more about these delicious health products, that will lower your blood glucose and help you reduce calories and so drop those pounds!
Get started today by following the link below…
DON'T FORGET WE NOW HAVE VANILLA (MY FAVORITE) and STRAWBERRY, AS WELL AS THE ORIGINAL CHOCOLATE!
As a special introductory package, we are offering you one of each in a set (3 different flavors, plus super-save shipping). It make money sense as well as being a dream experience!
Whip up the vanilla and blueberries or blackberries; strawberry and—yes of course—yummy fresh strawberries; or the original chocolate and perfectly-matched raspberries! Your choice.
Note that berries have a very low glycemic index.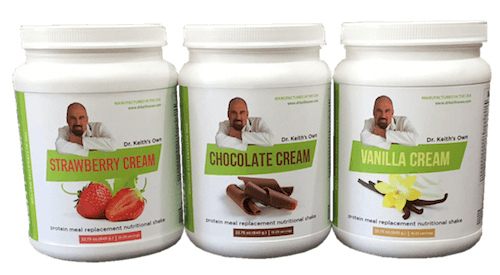 Enjoy. Yum!
P.S. there is a note for dairy allergics on that page… read it carefully!
---
Disclaimer: These statements have not been evaluated by the Food and Drug Administration. This product is not intended to diagnose, treat, cure, or prevent any disease. The products offered on this site are not intended to diagnose, treat, cure or prevent any disease. You should always ask your doctor before using any products.
The post The Healthiest Protein Shake Now Comes in Vanilla & Strawberry! appeared first on Alternative Doctor Dev Site.