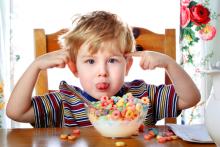 The role of salicylate (aspirin-containing) foods in hyperactivity (ADD/ADHD) in children was first put forward by Dr Ben Feingold. He claimed dramatic results from a diet free of these foods.
Feingold diet 1: Foods Containing Salicylates
All fresh meat, fish, shellfish, poultry, eggs, dairy products, cereals & bread are low in salicylates.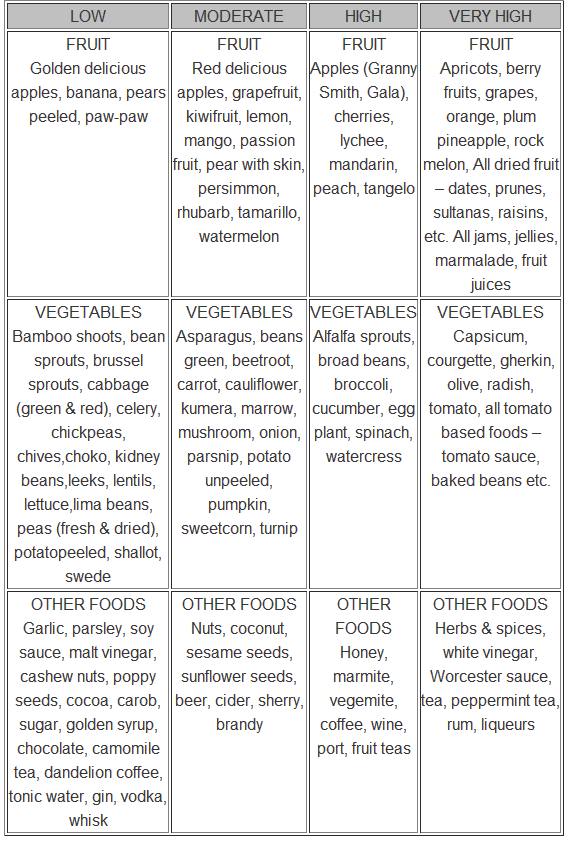 Feingold later improved the diet by eliminating food additives and colourings (the notorious yellow-orange dye tartrazine is related to salicylates). This gives better results.
FEINGOLD DIET 2: Common Dyes And Benzoates
E102
Tartrazine.
E107
Yellow 2G.
E110
Sunset Yellow – cordials, custard.
E123
Amaranth.
E124
Ponceau 4R – red berry & cherry flavours, jellies.
E151
Brilliant Black – black currant flavours, sauces.
E155
Brown HT – chocolate flavourings, sauces.
E210, 211, 212, 213
Benzoates (preservatives) – fruit juices, drinks.
E220, 221, 222, 223, 224, 225, 228
Sulphites (preservatives and bleaches) – wines, sausages, fruit juices, flours, pickles.
E310, 311, 312
Gallates (antioxidants) – oils and fats.
Try the salicylate/colorings-free experiment on your child if you feel like it. However, I think Feingold's approach is over-rated. Some children do improve. But many ordinary foods are capable of causing brain allergy and hence hyperactivity. It is restrictive to confine the evaluation to chemical targets only. A much sounder approach is to follow the full elimination/challenge program given earlier in this blog.
Connect with us: Facebook – Twitter – LinkedIn – Google+ and take a look at our videos!
The post The Role of Salicylate in ADD/ADHD appeared first on Alternative Doctor Dev Site.