It's Christmas! [Do I have to pay Noddy Holder for saying that?] Time for me to offer you a gift; a gift of KNOWLEDGE.
He's Noddy But Nice!
Noddy Holder MBE is an English musician and actor. He was the lead vocalist and guitarist of 1970s highly-successful English glam rock band Slade. Their biggest hit was the #1 Christmas song: "Here it is, Merry Christmas, everybody's having fun…" Apparently, it earns almost GBP 1million sterling in royalties every Christmas (about $1.2 million). Now he's suing people for yelling, "It's Chriiisstmaass!" He claims royalties for it.
Holder recalls that he and fellow writer Jim Lea wanted to come up with 'upbeat and optimistic' lyrics, to counter the general gloom of those days, with Britain gripped by strikes and working a three-day week. Well, history says they did it.
The record went straight to Number One in the charts on the first day of its release and stayed there for five consecutive weeks.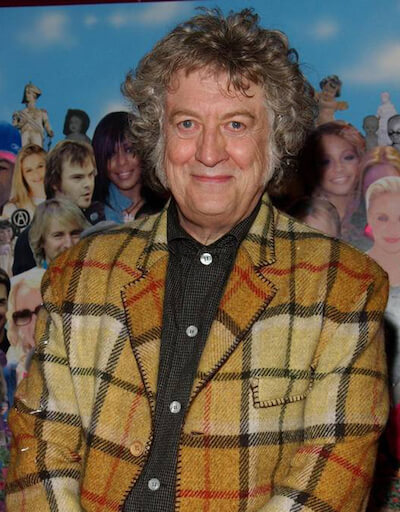 The 68 year old glam rock star Neville John "Noddy" Holder MBE (2015)
No other Christmas song in modern history has come close to emulating its success as the tune that brings the British nation together in the festive season. You can keep your "White Christmas" and the Old Groaner. This song is exciting, raucous and it makes you want to dance.
Check it out on YouTube here but don't go away from this page because I have a gift for you below: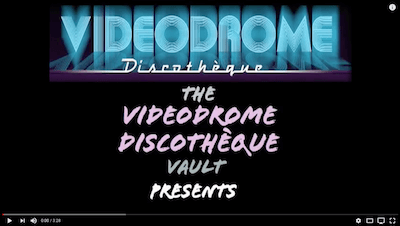 (Listen out for someone yelling, "It's Chriiisstmaass!" at the end!)
*More about Noddy as a footnote…
Me To The Max
OK, to work. I've been hard at work this year, crafting a whole new stable of skills. Actually, I've been building it for over 20 years, but let's say it has started to come to fruition lately.
I'm talking about my Supernoetics® ministry. You've seen examples of it among my newsletters. There's even chunks of it in Medicine Beyond, notably chapters 4, 5 and 6.
It's a new way of advancing the mind—and YES, I mean new. It's not some made over hogwash, New Age psychobabble or guru-speak. It's new! Supernoetics® (from the Greek noesis, meaning mind or spirit) translates as the best of, ultimate, biggest, most advanced… mind and spirit. In other words "You to the max!"
How can I be so outrageous? Well, you know me by now, surely. I'm different. I'm smart (a member of the high-IQ club MENSA) and I relentlessly search for the best of everything to bring it to you. When it doesn't exist, then I research and develop it.
That's what made me the world's "Number One Allergy Detective". It's what made me the creator of a vivid and successful new approach to life and living. I've said it often enough: there's more to health than exercize, calories, hormones and vitamins.
Love is health, truth is health, sex is health, a safe society is health, a sustainable world is health, justice for all is health. A strong interconnection with God is health—and I don't mean the pseud from The Bible, with his misogynistic attitude to women, anger management issues and a vengeful, jealous nature. I mean the Real God, who imbues the universe with love, fills our hearts and minds with every endeavor, and makes us want to do better and be better. He does not want us to brutalize others, of that I'm sure. The God within us all.
All these are aspects of true health, if you think about it. I can make an impact. I have happy solutions.
I can do this. I know I have a sense of mission or purpose. It's been that way for decades.
My Vision
OK, what have I got? Two pathways, really. The learner and the psychonaut (just made that up: psychonaut, a traveller of the metaphysical world within).
I have great courses on topics from prosperity, to education; remote viewing and telepathy, to studies in consciousness and being. It's new, yet it's very very old. People who join me tend to get that kinda creepy "déjà vu" thing. It's seems so deep down true and fundamental, that this knowledge must have been there since the dawn of time. It's like going back to our roots but not so much "back", as deeper down the rabbit hole.
Where did I get all this knowledge? It's simple really. I learned it from research among individuals with great perceptions. I'm a bit like that too. If you like "rabbit hole stuff", you'll love my documentary novel of an adventure into levitation called To Fly Without Wings.
One stunned reviewer said it made The Celestine Prophecy read like a boring bus timetable!
My vision for Supernoetics® is SO BIG, you could project it on the surface of the moon and it would still spill off the edges! (make a banner with the Moon..)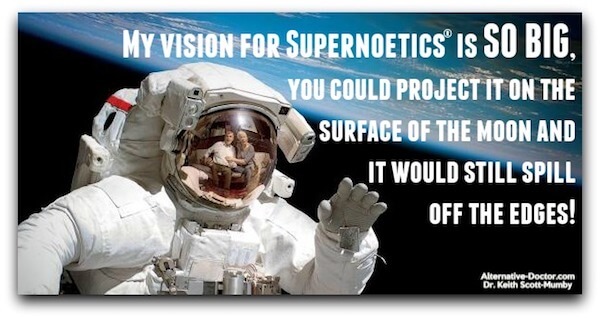 GPS For The Mind
On the other side is what may be called internal alignment or journeying. I use the term piloting (steering), because we steer the person onto hidden targets, deep within the recesses of the mind (buried but not forgotten).
We use a seeker device called a GSR meter (galvanic skin resistance). It tells us where to look for the gold! My colleague Hank Levin, who manufactures a number of types of these meters, including the Clarity Meter, came up with the term "GPS for the mind." It's brilliant. We can steer a person exactly to the root of the problem, emotion or dysfunctional behavior.
OK I can't possibly describe this aspect of my life's work in just a few paragraphs. But there's trying:
We find a memory that hurts (a memoneme) and we work the memory over until it loses its power over you and can no longer color your thinking or control your behavior.
Often memonemes run together in "ropes" or threads and sometimes there are a lot of them stuck together, like mussels on a growing rope. We pull them all off, right down to the root episode. The "rope" falls to dust!
Or think of it in terms of a parasitic plant with lots of tendrils, choking the host tree (your mind). We dig it up BY THE ROOTS and the parasite plant dies. This releases the tree to once again flourish.
To continue with another gardening metaphor, it's like cleaning a bed of nasty weeds and allowing the beautiful and desirable plants the chance to flourish without competition.
OK, enough brain work here. Let me just offer you a gift; a gift of KNOWLEDGE. I hope you value it. It comes to you in the form of a video, which you can watch over and over, or download if you wish. It's called Truth, The Ultimate Nutrient. It is nutritious, if you think about it!
Here you go: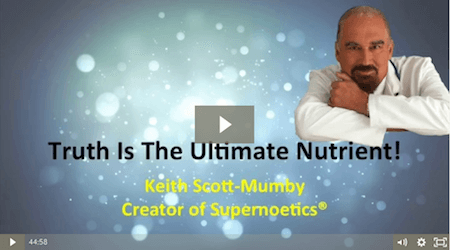 In the words of the song: Have yourself a merry little Christmas, let your heart be light!
*Noddy Holder was always a well-behaved rock star, even in his heydey:
An attempt to drive a car into a swimming pool ended up with the vehicle stalling on the patio. Oh and, according to reports, instead of trashing hotel rooms, you were more likely to find Noddy with a screwdriver in hand, trying to fix a wonky shelf
He was ditched by TV's Grumpy Old Men for not, er, being grumpy enough
The object that Noddy values most in the world is his parents' wooden Art Deco clock. "It never lost a minute until it suddenly stopped in 1988 at the exact time my dad Jack died – 3.30pm," he says
His favourite book is The Moonstone by Wilkie Collins. "I read it at school when I was 12, it was my first detective novel"
His beloved Gibson SG stage guitar was stolen at a gig in the 70s – and Noddy later found out the culprit was a big pop star. "Years later, I got a letter from a singer who was big in the 1980s, admitting he stole it. He was in rehab and part of his recovery was to seek forgiveness for past sins. I didn't reply as the guitar was so special I couldn't forgive him. It wouldn't be fair to name him"
He loves the film Cabaret, starring Liza Minelli
If Noddy could organise his own funeral service then the music would be Al Jolson's Let Me Sing And I'm Happy. "And all my mates would make speeches saying how wonderful I was. I'd leave a humongous tab behind the bar with loads of Guinness"
[*SOURCE: Belfast Telegraph, 08/04/2015]
The post Truth Is The Greatest Gift of Knowledge appeared first on Dr. Keith Scott-Mumby.