There's so much information about supplements and the right things to add to your daily health regimen online that it can get confusing (and overwhelming).  It's important to weed through all the "miracle" mumbo jumbo and figure out which antioxidant benefits are best to help you prevent (or fight) cancer.
Now, with a strong diet of whole foods, you should get most of what you need through what you eat and drink.  Unfortunately, too many people are consuming fake food and giving their bodies nothing to work with to prevent and fight disease.
There are other scenarios – such as living in a cold or cloudy climate for large periods of the year – that prevent your body from making what you need naturally.  Vitamin D is an excellent example of this.  In this case, food alone won't be enough.
The Science of Supplements
Over the last decade, multiple studies have shown (without any doubt) that certain nutritional supplements have powerful and far-reaching benefits for determined cancer survivors.
Dr Bob Lister, co-author of a study by British and Danish researchers, said the results from taking supplements were similar to the survival gains from new drugs and in some cases better.
Dr Lister, chairman of the Institute of Brain Chemistry and Human Nutrition at London Metropolitan University, said: "People with cancer are constantly asking what can we do, not necessarily to beat the cancer but to have a better quality of life whatever the length of survival."  He continued, "Most importantly, taking these supplements is extremely safe, and there were no adverse reactions among the patients."
The study followed patients suffering from breast, lung, brain, colon, and other forms of cancer in Denmark between 1990 and 1999 who continued taking conventional cancer medication.
During the nine-year period, the patients were treated multiple supplements (coenzyme Q10, vitamin A, vitamin C, vitamin E, selenium, folic acid, and beta carotene – lung cancer patients were not given beta carotene for safety reasons).
The doses of the supplements were large but within recommended safety limits, according to Dr Lister.  In addition, patients received small amounts of other nutrients including fish oil and B vitamins.
The patients were predicted to live for an average of 12 months, but 76% lived an average of 17 months longer.  That's an extra 30% of life than expected.
The findings were published in the Journal of International Medical Research and are a clear example of the benefits of antioxidants.
Another large randomized trial found that a daily use of multivitamins may reduce the incidence of cancer in men.  The study was conducted using male doctors as patients.  After 11 years, multivitamin use resulted in a modest but statistically noteworthy finding —an 8% reduction in total cancer incidence.  If you remove prostate cancer cases from this study, the remaining cancers showed a 12% reduction in all other cancers.
John Michael Gaziano, MD, MPH was the lead author on the study and called the findings significant.  He spoke at the Annual American Association for Cancer Research (AACR) Frontiers in Cancer Prevention Research meeting.
That's 1 in 10 lives saved!  Chemo and other pharmaceuticals cannot come close to that.
This study was a large-scale, randomized, double-blind, placebo-controlled trial that included 14,641 male US physicians who were 50 years or older when the study began.  The cohort included 1,312 men with a history of cancer.  In other words, it was really good science.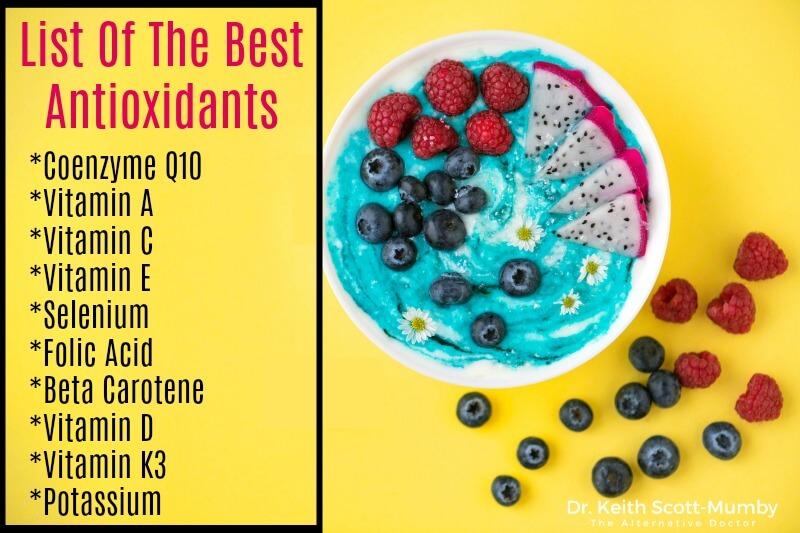 Antioxidants Reduce Cancer By Two Thirds
The benefits of antioxidants are virtually harmless (particularly when compared to prescription or even over-the-counter drugs) and in one study, they reduced the incidence of deadly pancreatic cancer by two-thirds.
Led by Dr. Andrew Hart of the University of East Anglia, researchers tracked the long-term health of more than 23,500 people, aged 40 to 74, who entered the study between 1993 and 1997.  Each participant kept a food diary that detailed the types, amount, and method of preparation for every food they ate for seven days.
After 10 years, 49 participants had been diagnosed with pancreatic cancer.  By 2010, the number of participants diagnosed with pancreatic cancer increased to 86.  On average, patients survived six months after diagnosis.
The researchers found that people with the highest dietary intake of selenium were half as likely to develop pancreatic cancer as those with the lowest intake.  Those who consumed the highest dietary intake of all three antioxidants – selenium and vitamins C and E – were 67% percent less likely to develop pancreatic cancer compared to those with the lowest intake.
That's a reduction improvement of two-thirds.
So!  Let me give you a quick list you can reference to add the benefits of antioxidants to your daily regimen.  I would select a quality multi-vitamin (which will cover many of these) and then add individual supplements where needed.
Coenzyme Q10
Vitamin A
Vitamin C
Vitamin E
Selenium
Folic acid
Beta carotene
Vitamin D
Vitamin K3
Potassium
A Note about the Antioxidant Benefits of Iodine
Lack of iodine is now endemic in the United States.  Iodine is added to salt but so much propaganda about avoiding salt has resulted in civilized nations being chronically deficient in iodine.  This is on top of the problem that iodine in bread is now replaced by bromine, a competitive antagonist of iodine.  This has caused a health problem of vast proportions.
Iodine deficiency has many consequences, including thyroid troubles and cancer susceptibility.  Iodine enhances oxygen metabolism and that has significant consequences.  You need more in your diet.  You can search my website for articles I've written on this critical nutrient.
In Conclusion…
Choosing high quality vitamins are critical (I can't say this enough).  Whenever possible, opt for liposomal varieties to increase antioxidant absorption and efficacy.
If you're someone who hesitates to take supplements, I strongly suggest you add (at the very least) a quality multivitamin to your daily life.  It cannot hurt and all the science has proven that it has the ability to drastically help!
For more information about natural ways to prevent, fight, and beat cancer, read my book Cancer Research Secrets right now!
The post Can the Benefits of Antioxidants Help Fight Cancer? appeared first on Dr. Keith Scott-Mumby.