An inflammatory response is part of your body's immune system and without it, you'd be unable to heal from sickness or injury. However, when inflammation gets out of control, it puts every cell inside you at risk for illness and disease. That happens when your body is no longer able to turn down the heat.
Chronic inflammation is considered a root cause of the biggest killers in the world and as standard diets and lifestyles become increasingly pro-inflammatory, the statistics are going to continue to get worse.
Following an anti-inflammation diet can help prevent…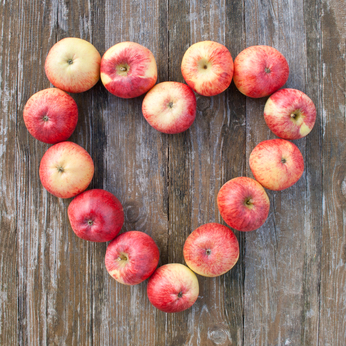 Heart Disease
Cancer
Arthritis
Alzheimer's and other neurodegenerative diseases
Digestive conditions
And so much more…
There are many things that heighten the inflammation in your body that are not part of your daily eating plan. Smoking, stress, environmental toxins, and lack of sleep contribute to a pro-inflammatory state inside you and rob your body of the resources it needs.
You must take inflammation seriously! Junk foods are everywhere and your first step to lowering body-wide inflammation is to eliminate these pro-inflammatory foods forever.
Top 5 Foods that Cause Inflammation
1. Anything from a fast food establishment. The fried foods made with trans fats and hydrogenated oils are bad enough (and well known) but you won't find anything truly healthy at a restaurant that features a drive-through window. Even foods advertised as "healthy" are typically packed with fillers, additives, high caloric content, high sodium, and unhealthy saturated fats.
2. Pre-prepared or processed foods at the grocery store.  If it comes in a box or says "just add" one ingredient for a full meal, you shouldn't eat it. This includes pre-prepared baked goods, stuff from the grocery deli department, and snack foods.
3. White refined foods are just bad for you. White sugar, flour, rice, and pasta are processed so heavily that there is no nutritional content remaining by the time it gets to your table. If you must have sweets, go for natural options such as honey or maple sugar. For your carb cravings, stick with wild brown rice and steel cut oats. Limit your intake of fake grains! Get your fiber from vegetable sources instead.
4. Ingredients you can't pronounce or identify as a "food" product. Artificial colors, sweeteners, fillers, preservatives, or other toxins that make up some of the 3,000 chemicals added to our food supply. Choose organic whenever possible, eat at restaurants that take their ingredients seriously, and make the majority of your food at home.
5. Meat and dairy that contain more drugs than a pharmacy. Today's cattle (cows, pigs, and chickens) are grown in disgusting conditions, pumped full of antibiotics and growth hormones, and the food taken from them is then processed in substandard conditions. Processed meats such as hot dogs and lunch meats packed with chemicals are even more dangerous to your health. Choose grass-fed, organic meat, poultry, and dairy products but make sure that the bulk of your diet consists of produce.
Weaning yourself away from these foods is not easy but your body will thank you once it is able to detoxify from products that add nothing to your wellness while stealing away your ability to fight disease and thrive from year to year.
Inflammation is an epidemic that has only recently gained the attention it requires. Until the sources of rampant inflammatory response are addressed and eliminated from daily life, the world will continue to sicken.
Following an Anti-Inflammation Diet
Following an anti-inflammatory way of eating is not actually a "diet," it is a way of life. It involves addressing the inflammation sources in your individual situation and working to remove them. It is more than food choices.
7 Keys to Lower Inflammation
Get plenty of quality sleep
Remove toxic people and situations from your life
Quit smoking
Avoid excess alcohol consumption (especially "hard" liquors)
Consider meditation or yoga to induce feelings of calm and wellbeing
Exercise every day to help your body detoxify and strengthen your lymph system
Eat delicious, nutritious anti-inflammatory foods
Most of the best anti-inflammatory foods are readily available in your local market. Organic varieties of your favorites are common and they are no longer overly pricey as more consumers turn away from commercially grown produce and conventionally raised cattle.
Always choose fresh when possible, include a wide variety of fruits and vegetables (select from all the colors), and consider foods you might not have tried in the past.
The Top Foods to Include in an Anti-Inflammation Diet
Dark leafy greens
Green tea
Fatty fish (wild-caught salmon, tuna, sardines)
Nuts and seeds
Mushrooms
Ginger, turmeric, garlic, onions, curry, and rosemary
Tomatoes
Olive and coconut oils
Berries and cherries
Winter squash, pumpkin, and sweet potatoes
Beans
Eggs
Peppers (all varieties)
Beets
Water…lots of water
There are many ways to combine these ingredients for foods that could be found in your favorite local restaurant. Here's one of my favorite adapted from Healthline.
Spinach and Mushroom Frittata
Ingredients
1 pound button mushrooms, sliced
1 large onion, chopped
1 tablespoon freshly chopped garlic
1 pound fresh spinach
¼ cup water
6 large egg whites
4 large eggs
½ teaspoon ground turmeric
½ teaspoon kosher salt
½ teaspoon freshly cracked black pepper
Directions
Preheat oven to 350°F.
Over medium-high heat, sauté mushrooms in a lightly greased, ovenproof, 10-inch skillet (or sauté pan) until golden brown for 1 minute. Add onion and cook until tender for 3 minutes. Add garlic and cook an additional 30 seconds. Add spinach and water and cook covered for 2 minutes or until spinach is wilted.
Remove lid and cook until all liquid has evaporated.
Meanwhile, puree egg whites, eggs, turmeric, salt, and pepper in a blender until smooth. When all the liquid has evaporated from mushroom mixture, gently pour egg mixture over spinach.
Transfer pan to oven and bake at 350°F for 25 to 30 minutes or until eggs are set in the center. Remove and invert onto a serving plate and let stand 10 minutes.
Cut into wedges and serve hot, warm, or at room temperature.
For those struggling to cut the fast food out of their eating plan, try this burger alternative I found on Healthline and tell me what you think!
Sweet Potato and Black Bean Burgers with Lime Mayonnaise
Ingredients
½ cup organic mayonnaise
1 lime
½ teaspoon hot sauce
2 tablespoons coconut oil or olive oil
1 small onion, chopped
1 jalapeno, minced
2 teaspoons ground cumin
2 teaspoons minced garlic
2 (14.5-ounce) cans black beans, drained, rinsed, and mashed
2 cups grated raw sweet potato
1 egg, lightly beaten
1 cup plain breadcrumbs, divided
Directions
Preheat broiler for medium-high heat. Set oven rack to be 4 to 5 inches from broiler.
Zest and squeeze the lime into a small bowl. Add mayonnaise and hot sauce and stir to combine. Refrigerate until ready to serve.
Heat a large skillet lightly greased with coconut oil over medium-high heat. Add onions and cook 3 to 4 minutes or until tender. Stir in jalapeno, cumin, and garlic and cook an additional 30 seconds.
Transfer onion mixture to a large bowl and add mashed black beans, sweet potato, egg, and ½ cup breadcrumbs. Stir to combine.
Form mixture into eight patties and sprinkle with remaining ½ cup breadcrumbs. Set patties on a lightly greased baking sheet and drizzle with a light amount of coconut or olive oil.
Broil 8 to 10 minutes per side or until golden brown and cooked through.
Serve immediately with lime mayonnaise.
An anti-inflammation diet doesn't have to make you miserable. The most important first step is recognizing the danger of excess, chronic inflammation in your body and taking one step at a time to eliminate it in all its forms in your life. Reducing inflammation is going to benefit your total body for decades to come!
Don't waste another day!
The post Why Your Heart Needs an Anti-Inflammation Diet appeared first on Dr. Keith Scott-Mumby.